Brentwood Skin Clinic Skincare in Nashville, TN
What are the Benefits of Brentwood Skin Clinic Skincare?
Here's why so many of our patients have chosen to incorporate Brentwood Skin Clinic Skincare into their daily routines:
Pharmaceutical-grade products are formulated specifically for the needs of Brentwood Skin Clinic patients.
All products are rigorously tested for safety and efficacy, formulated with natural ingredients that do not irritate or dry out your skin.
The product range offers customizable solutions for all skin types, from oily and combination to dry and sensitive.
Brentwood Skin Clinic Skincare provides a comprehensive approach to skin rejuvenation that cannot be achieved with run-of-the-mill products or treatments.
Our products are designed to be accessible so everyone can benefit from the amazing results they deliver.
What Is Brentwood Skin Clinic Skincare ?
Elevate your skin care regimen with Brentwood Skin Clinic Skincare — our exclusive line of pharmaceutical-grade skin care products formulated specifically for Brentwood Skin Clinic and our patients. With everything from nourishing creams and exfoliating scrubs to hydrating cleansers and rejuvenating serums, your Brentwood Skin Clinic regimen can be custom-tailored to your unique skin needs. A Brentwood Skin Clinic beauty routine allows patients to achieve results unobtainable with run-of-the-mill products and treatments. Contact our Nashville, TN office today to learn more about our skincare line and to gain access to this revolutionary line of products available only at Brentwood Skin Clinic.
Am I A Good Candidate?
Many people can be an ideal candidate for professional-grade Brentwood Skin Clinic skincare products. Every product sold at the Nashville, TN office is designed to help a range of skin types and individual requirements. When you decide on the appropriate skin care items, you will likely find an answer to complaints like flaky skin, oily skin, overactive acne, signs of aging, unbalanced skin tone, and others. It is important that you talk to one of our providers at Brentwood Skin Clinic so they can ascertain what you want and pinpoint the product that should benefit you the best.
Brentwood Skin Clinic Skincare Product Lineup
Supergoop!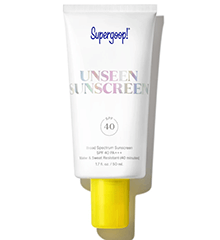 Unseen Sunscreen
A totally invisible, weightless, scentless, makeup-gripping primer with SPF 40.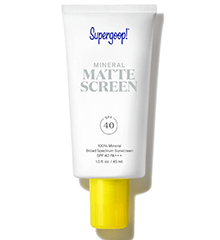 Mineral Mattescreen
A 100% mineral, oil-free mattifying sunscreen that helps leave skin looking smooth and poreless.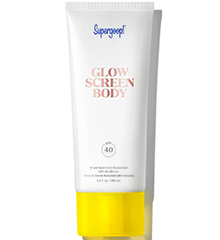 Glowscreen Body
This whipped, airy body lotion adds a warm, subtle shimmer while providing broad spectrum SPF 40 protection.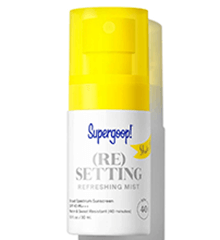 (Re)setting Refreshing Mist
1.0 fl. oz.
A weightless, ultrafine face mist with SPF to set makeup, refresh your look and reapply your UV protection throughout the day.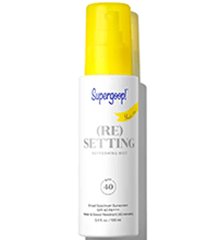 (Re)setting Refreshing Mist
3.4 fl. oz.
A weightless, ultrafine face mist with SPF to set makeup, refresh your look and reapply your UV protection throughout the day.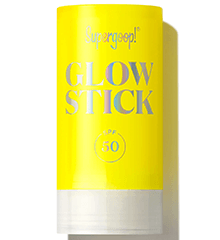 Glow Stick
A portable, glow-boosting, dry oil sunscreen stick for face, chest and shoulders.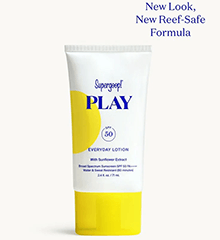 PLAY Everyday Lotion
original broad spectrum SPF 50 lotion for face and body with Sunflower Extract.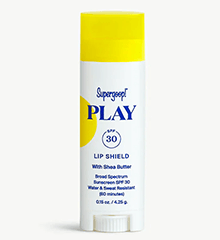 PLAY Lip Shield
Moisturizing lip protection made from beeswax, antioxidant-rich coconut, avocado, and grape seed oil.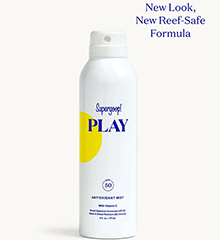 PLAY Antioxidant Mist
A non-aerosol, water-resistant sunscreen body spray with SPF 50 that leaves skin radiantly glowing.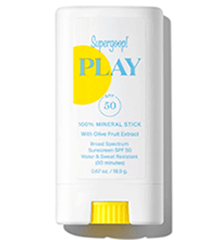 PLAY 100% Mineral Stick
SPF 50 with Olive Fruit Extract (0.67 oz.)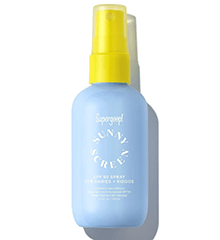 Sunnyscreen™ 100% Mineral Spray
A lightweight, easy-peasy, spot-on toddler and baby sunscreen spray that's super gentle.
SkinCeuticals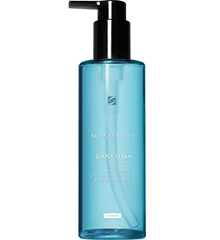 Simply Clean 250 ML
Exfoliate, cleanse, and soothe oily, normal, or combination skin with this pore-refining gel.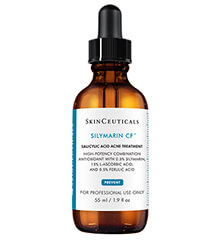 Silymarin CF
An oil-free vitamin C serum for oily and acne-prone skin that evens skin texture, reduces oil production, and improves the appearance of fine lines.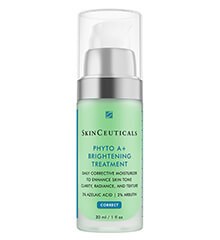 Phyto A + Brightening Treatment
This lightweight moisturizer can be used to soothe and correct skin that is out of balance to improve clarity, brightness, and texture.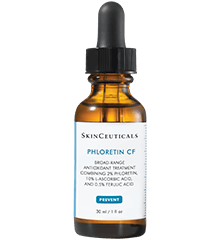 Phloretin CF
SkinCeuticals' patented vitamin C serum provides environmental protection and reduces the appearance of discoloration and fine lines.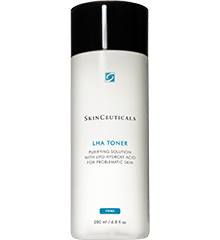 LHA Toner
Unclog pores and exfoliate the skin with this glycolic acid toner.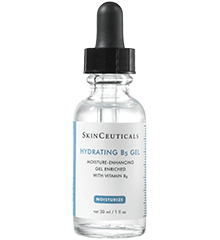 Hydrating B5 gel
Great for all skin types, this oil-free serum moisturizes the skin for a radiant, smooth complexion.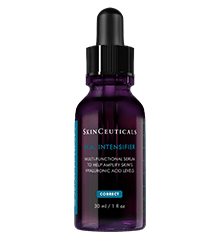 HA Intensifier
Boost your skin's hyaluronic acid level with HA Intensifier, a multi-functional serum.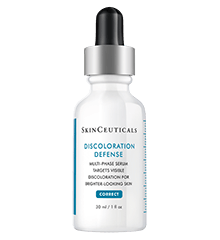 Discoloration Defense
Diminish dark spots, including stubborn brown patches and post-acne marks, for an even complexion.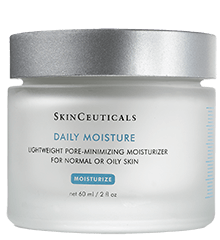 Daily Moisture
Achieve long-lasting hydration with this lightweight moisturizer for normal to oily skin.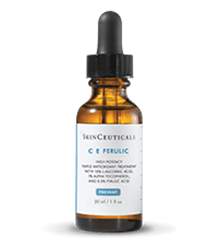 CE Ferulic
A patented vitamin C serum that is clinically proven to reduce oxidative damage from free radicals, while diminishing fine lines and wrinkles.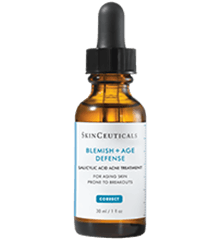 Blemish and Age Defense
A targeted, oil-free face serum that can help reduce adult acne and improve signs of aging on the face.
Brentwood Skin Clinic Reviews
Dr Mitchell is the best dermatologist ; as of yet. He listens, observes and treats the overall medical conditions that I might have ... that's effecting my skin.
TL;DR -- the level of communication and transparency is exceptional, scheduling was effortless, and the staff are professional yet easygoing. This is how visits with a physician *ought* to be. Full review: It's been a while since I've done a dermatology checkup and even though I know I shouldn't neglect it, I avoided it mainly because of the friction with scheduling I always seem to face. My primary care physician is at Vanderbilt, so I kind of always assumed I had to stay in the Vandy system for referrals. You can't book dermatologists via their fancy app, though, and it can be tough to find time during their workday to call. Suffice to say that my experience there has always been a headache, and my latest call was no different; when I called to book a 15-30 minute checkup with ANYONE in the entire Vandy Dermatology department, their next available appointment was more than 6 months from now. SIX. MONTHS. This was just the nudge I needed to search elsewhere, and luckily I found Dr Mitchell's practice. I was able to schedule an appointment online for 2 business days later (!!) at literally whatever time I wanted. Once in the examination room, Dr Mitchell and his assistant were all business (but extremely friendly and disarming) as he talked me through what he was seeing, what constitutes a concern vs. what's not a concern, his recommendations for any treatment options, and the associated costs for any/all of the treatments. Dr Mitchell and his staff are phenomenal and I look forward to referring the Brentwood Skin Clinic to anyone who will listen to me!
Great dermatologist! Wonderful bedside manners!
I can't say enough about my positive first time visit. First of all, I was able to get in quickly thanks to the receptionist who returned my call and got me in the next day (due to a cancellation). The staff was friendly, the office was clean, and the doctor was on time, knowledgeable and addressed all of my concerns. Two weeks post visit and I am already seeing improvements. I would highly recommend this doctor and practice.
WOW! I had gone to see someone previously before coming in. I saw and spoke with that specialist a brief amount of time and it was one of those things where I left just as confused as when I went in lol. It was not clear to me at all. When I came HERE, from the front desk to my actual visit, everyone was fun, kind and welcoming. At a place like this you feel more seen and heard. I was givin a CLEAR plan, and a back up plan for the back up plan lol. I left feeling very happy & a lot less confused than I was previously. I also got my product I needed while I was there which was also nice, because sometimes picking up meds is a whole other situation! Overall I would def recommend!
Get In Touch
Elevate Your Skin Care Regimen
If you're ready to experience professional-grade results for healthier, clearer, brighter, and younger-looking skin, it's time to try the exclusive Brentwood Skin Clinic Skincare line of products available only at Brentwood Skin Clinic. Our team is proud to offer these pharmaceutical-grade products to our patients to help them achieve a new level of skin health and beauty. Contact our Nashville, TN office today to learn more about Brentwood Skin Clinic Skincare, what it can do for you, and to gain access to these one-of-a-kind skin care products.
Learn More About Brentwood Skin Clinic
About Us
Related Procedures